The Philadelphia Congregations project is excited to invite volunteers to help us transcribe our amazing historic records, so that they will be more accessible to researchers, genealogists, and people who aren't able to read the originals. Here's what you need to know to get started.
1. Find a resource to transcribe
Start at the PhiladelphiaCongregations.org website. We recommend that you start with registers and other items that have lots of names and genealogical significance, but you can transcribe anything you like. If you browse all the items or browse a particular congregation's records, you'll see a "Transcription Status" note on each record. Find one that isn't complete, and click "Help transcribe this work" to get started.
2. Login or Register Your Account
Next you will be prompted to login or register a new account with our partner website, PhilaGeoHistory.org. After entering your information, you will be taken directly to the transcription editor for the item you selected.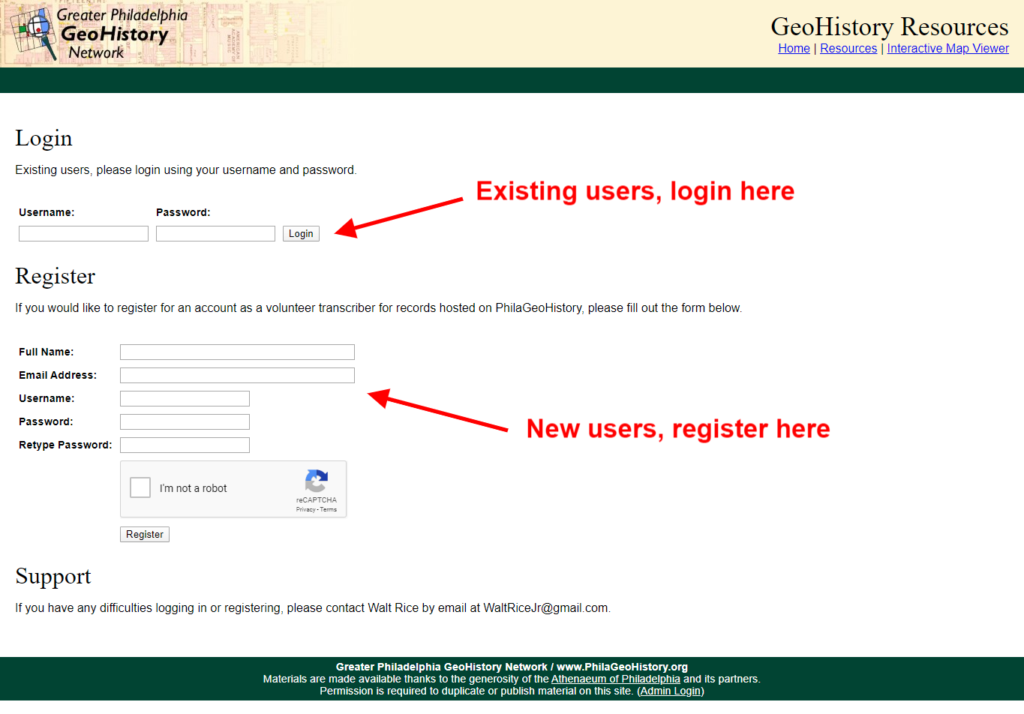 3. Find a Page and Begin Transcribing
At the top of the screen, you can click the "Find Unfinished Transcription Page" link (#1) to go to the first page that needs transcription. Or you can scroll through the document to find a page you want to work on.
When you have found a page to transcribe, click the "edit" link (#2) in the text section of the screen.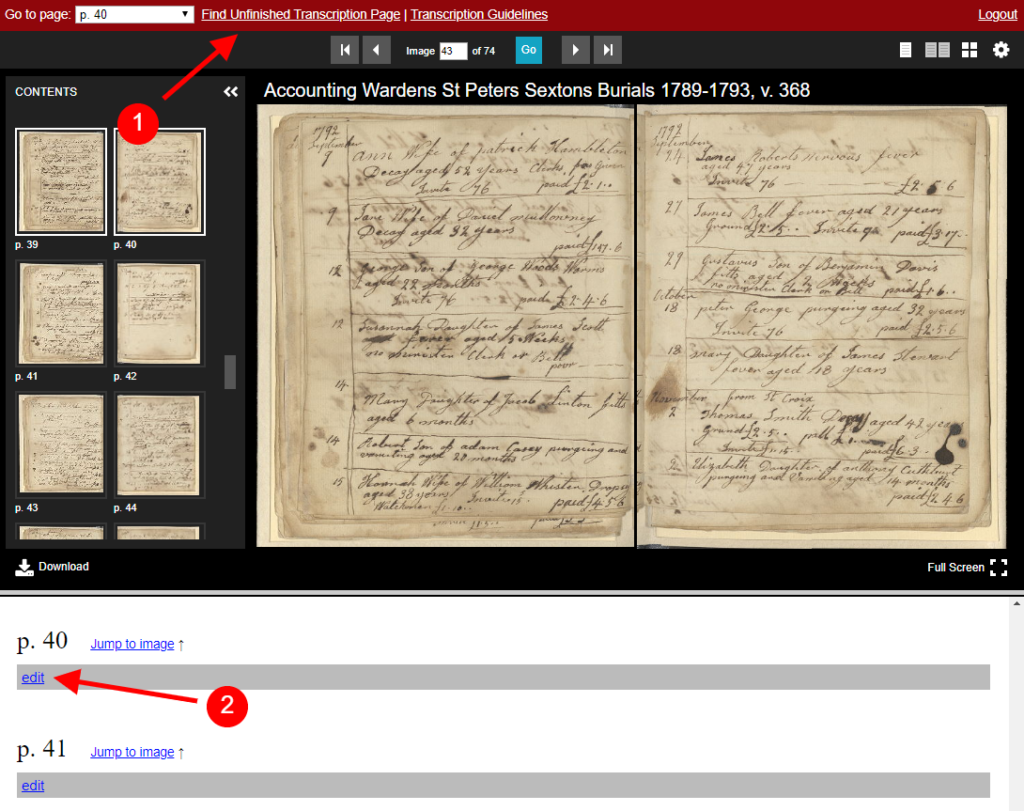 4. Transcribe and Save Your Work
When you click the "edit" link, you will be presented with an edit box where you can type the transcription. If the transcription for the page is complete, check the "Transcription is complete" box (#1).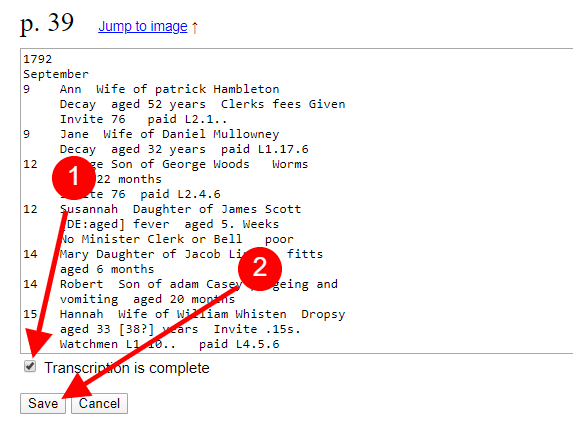 When you have transcribed a bit of the manuscript, make sure to save your changes by clicking the "Save" button (#2). It's ok if the transcription takes some time to get right, but make sure you save from time to time so your work isn't lost.
5. Follow the Transcription Guidelines
We've put together a simple set of guidelines for transcribing materials so they will be most useful in the future. Most formatting is not required, but we use special editors tags to indicate text that has been crossed out, to provide correct name spellings, or indicate that something can't be made out. The Transcription Guidelines are available at the top of every screen.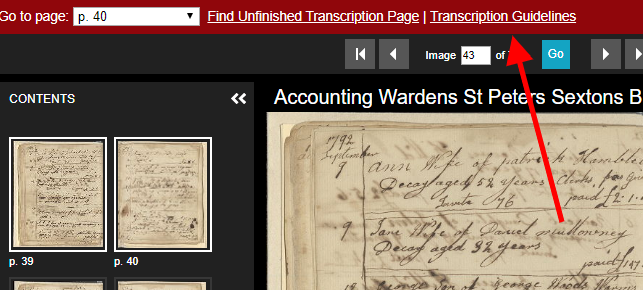 6. Join the Transcribers' Coffee Hour
A Zoom gathering of transcription volunteers meets every other Tuesday at 11:00am. We discuss the process of transcribing the historic records, and share our discoveries. If you are interested in joining us, please contact Carol Smith at csmith@christchurchphila.org.